News of Lessons, Workshops and Exhibitions
(Barnoldswick) Painting with Malcolm Bullock - Mondays - 12.45 - 2.45, September, 2019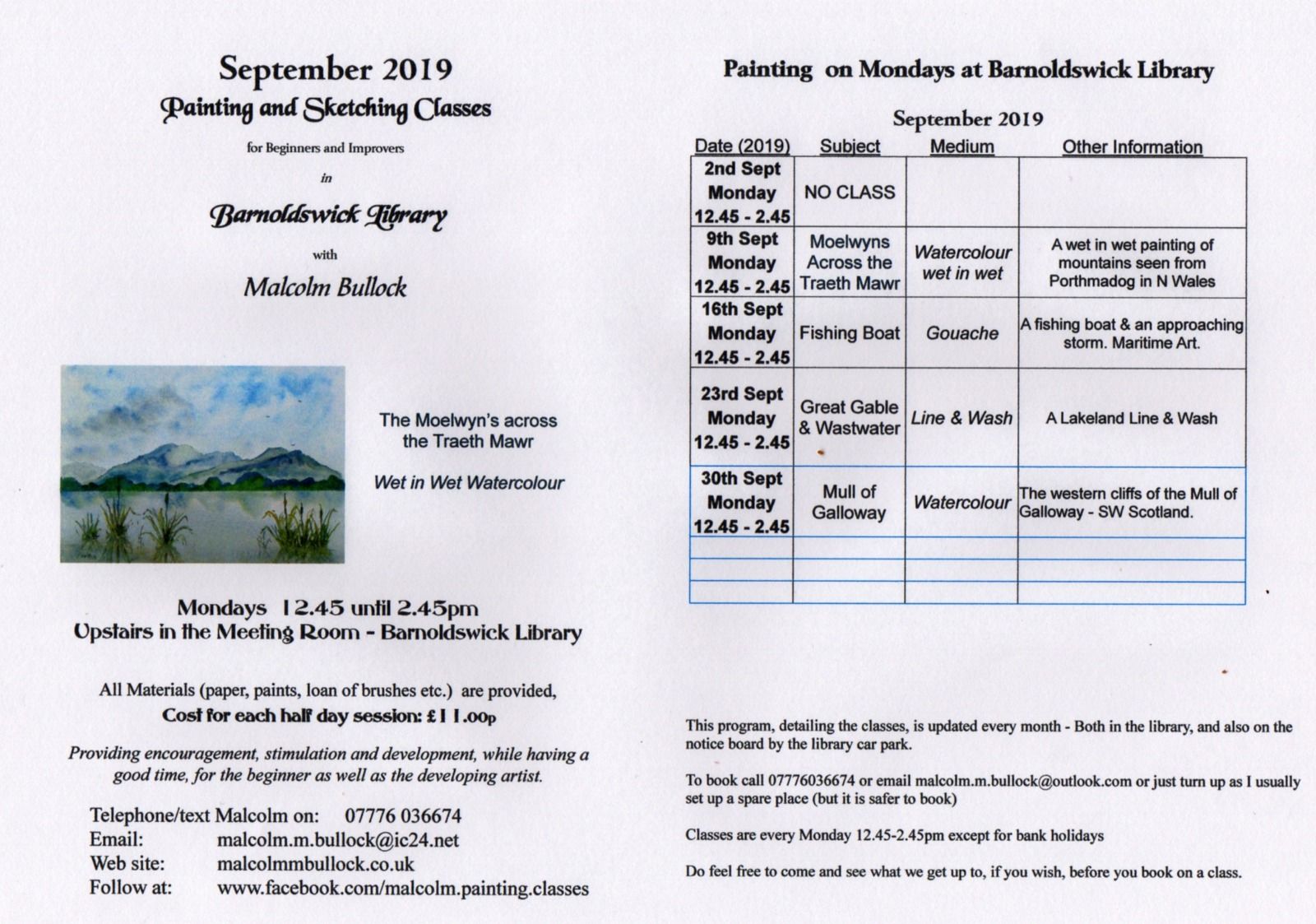 Painting at the Public Library, Fern Lea Avenue, Barnoldswick, BB18 5DW
30/09/2019
For details of the September program please click on the image.

The sessions feature a paint- along where the participants will start and finish the painting within the session. The techniques used to produce the painting will follow a step by step approach. This method of teaching allows the individual to quickly develop confidence in using the paints. Skills are also built up through the explanation of the various techniques used in painting the scene as well as the theory, such as composition and colour theory, that goes with it. The development of a personal style of painting is encouraged through individual assessment at various stages of the painting. No one paints exactly the same, we are all unique.

Booking is preferable as course numbers will be kept reasonably small to ensure individual attention. I do usually set an extra place or two so it is also possible to turn up on the day.

To book call, text (07776036674) or contact me via the "contact me" page of this website and I will pass the booking on to the library.