News of Lessons, Workshops and Exhibitions
(Barnoldswick) Painting with Malcolm Bullock - Mondays - 1.00 - 3.00 - February 2016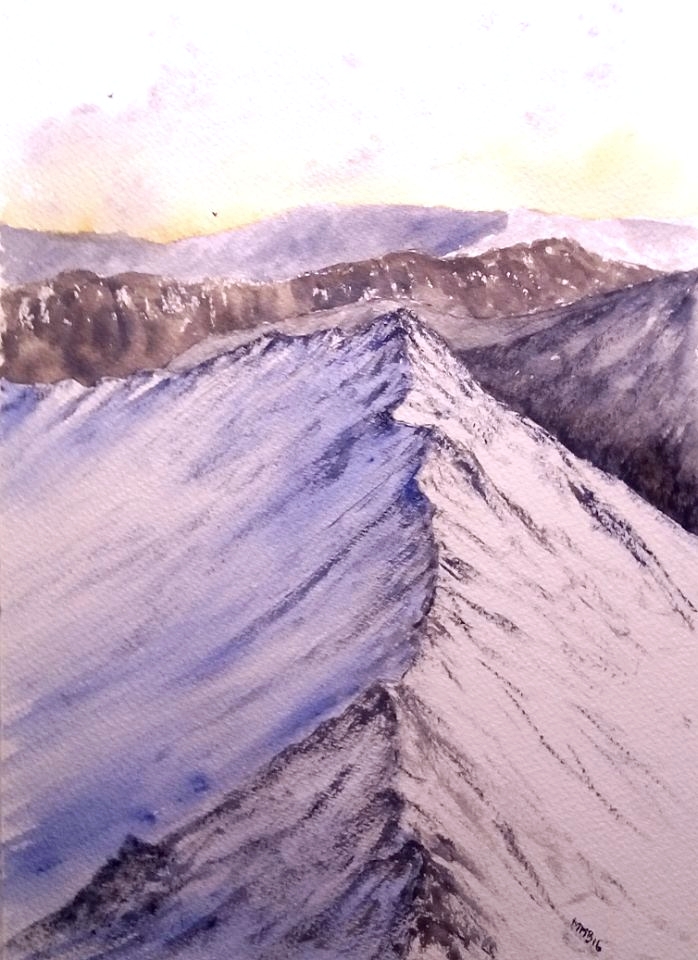 Painting at the Public Library, Fern Lea Avenue, Barnoldswick, BB18 5DW
30/11/2015
Painting on Mondays at Barnoldswick Library - February 2016

Bookings are now being taken at Barnoldswick Library for Monday afternoon Painting classes in February, these take place from 1-3pm in the upstairs meeting room. This month the Monday classes start on the 1st February with a mixed media painting of Poppies in a contemporary style. This is followed by a line and wash of winter trees that will help with observational skills. The 15th is a traditional flower portrait of Snowdrops. The following week is a traditional mountain landscape of Striding Edge and the month ends with some relaxing pen work on a watercolour of the Cumbrian fells.

1st Feb - Mon 1-3
Poppies - Mixed Media
A flower portrait that uses both charcoal and gouache to produce a contemporary style painting

8th Feb - Mon 1-3
Winter Trees - A Line and Wash
A watercolour scene featuring winter trees at West Marton. This will hone your drawing and observational skills

15th Feb - Mon 1-3
Snowdrops - A Flower Portrait
A traditional flower portrait in watercolour featuring Snowdrops.

22nd Feb - Mon 1-3
Striding Edge - Mountain Landscape
A watercolour landscape of the ridge as seen from Helvellyn

29th Feb - Mon 1-3
The path to the fells - A Watercolour and Ink Landscape
A traditional landscape scene but as a watercolour strengthened by the addition of some pen-work


Full programs are available at the library.

The cost is £9.50 per half day session and includes all materials needed to complete the painting - just turn up on the day, sit down and paint. All sessions are independent of one another. To book just call into Barnoldswick Library or contact Malcolm on 07776036674 or just turn up as there is usually an extra place set.